This post may contain affiliate links, which means we'll receive a commission if you purchase through out link, at no extra cost to you. Please read the full disclosure here.
At careerbyte, we love using Notion. We created an article on how you can use Notion to track your job applications and how you can organize your college life. 
What is Notion?
Notion is the all-in-one workspace for your notes, tasks, wikis, etc. It is one of the fastest-growing productivity tools out there and you should definitely use it as a college student. The best part is that Notion is free for students. Sign up here: https://www.notion.so/students
We created a Notion template for students that want to organize their online classes. This school year, it's going to be different. Few college students are heading back to dorm rooms. Instead, COVID-19 is still raging, and distance learning is the norm. Online classes and remote learning will take place from the comfort of your home, and you'll have to learn how to be successful in this setting (even if they throw some unique challenges your way!). Check out these 5 Tips on How to Be Successful For Your Online Classes.
The template "Organize Your Online Classes" has a Course Calendar, Weekly Time Blocking, Quiz / Exam Tracker, Goal Tracker, Assignments Organizer, and a Syllabus Tracker.
Course Calendar: This is a calendar you can use to keep track of the dates you will have tests and projects. It can help you see the big picture and chart your progress.
Weekly Time Blocking: Planning out every moment of your day in advance and dedicating specific time "blocks" for certain tasks and responsibilities. With this time blocker, you're able to prioritize your day. The options to put for each hour are classes, studying, lunchtime, homework, work, and break time.
Goals Tracker: The most important tip for anyone taking online classes is staying on task. Set goals for the semester like completing your homework assignments on time.
Quiz / Exam Tracker: Keep track of the quizzes/exams you will have for the semester. Usually the timeline will be on your syllabus, so you can make sure you're prepared ahead of time.
Assignments – Tracker: Jot down the assignments you have for the week. There are four different views you organize your assignments in. "Not Started, Preparing, In Progress, and Completed".
Syllabus: This is where you can upload your syllabus for all the classes you're taking for the semester. No more digging for the syllabus in your downloads folder.
The benefit of this template is that you don't need to create it from scratch. If you don't have a Notion account, then you can create one for free as a student.
Here's the Notion template that you can use to organize your online classes: https://bit.ly/3iGpBLd
The next step is for you to click on "Duplicate" in the top right corner. This allows you to copy this template into your own workspace in Notion.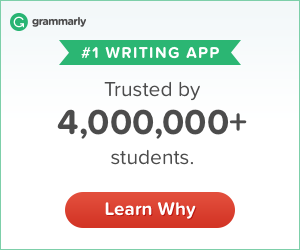 ---
Are you interested in more Notion templates for college students? If so, we're happy to create more! We're excited to launch Notion for College Students, sign up on the form below.